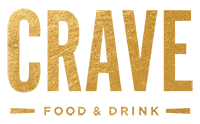 CRAVE – Woodbury Lakes Private Dining
Official Member of the Kaskaid Event Group Family.
---
(612) 207-0470 - Marlo Kozlak Ellis 9100 Hudson Road - Suite 108, Woodbury
---



CRAVE – Woodbury Lakes Private Dining
Private Event Dining in Woodbury, MN
CRAVE American Kitchen & Sushi is located in the heart of the Twin Cities' hottest destination. Whether you're taking a break from shopping, grabbing a bite before a Summer Blockbuster, or celebrating a special occasion, CRAVE is the perfect option for you. Enjoy the sunshine in our Sunroom or warm up by the fireplace, celebrate in style in one of our Private Dining Rooms, or take a seat at our Grand Sushi Bar to watch as your meal is prepared before your eyes.
Details
Private Dining Room accommodates up to 48 guests
Two 52 inch Flat Screen TVs with AV input
Surround Sound with Microphone & Music Input
Semi Private Space accommodates up to 60 guests
Martini Lounge accommodates up to 60 guests
Chef's Table accommodates 8 guests
Complimentary Parking
Event Types
Business Lunches
Business Happy Hours
Business Dinners
Meetings & Presentations
Cocktail Receptions
Rehearsal Dinners
Birthday Parties
Holiday Parties
Celebrations